Family Photo: The Zoe-Berman's Dapper Dude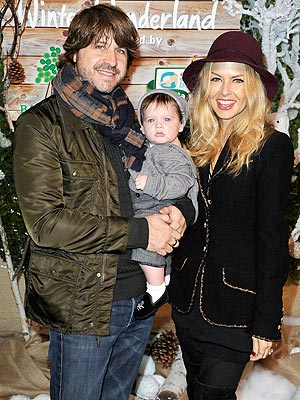 Jerod Harris/WireImage
Blue-eyed babe!
Rodger Berman and Rachel Zoe cuddle with their little monkey in the middle, 7-month-old Skyler Morrison, as they attend Baby2Baby and Huggies Santa Diaper's Winter Wonderland event, held Saturday in Beverly Hills, Calif.
The stylist and designer, 40, recently said parenthood is "the greatest thing in the entire world."
"Every day I ask my husband, 'Is it possible to over kiss your child?'" she laughs.
"I literally think I kiss him 200 times in a day. It's not normal!"
RELATED: Family Photo: Rachel Zoe's Lil' Guy Gets the Giggles!