Family Photo: The Cora's Muppet Babies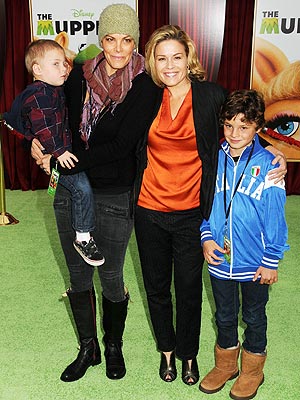 Byron Purvis/AdMedia
Time out with the eldest tots…
Cat Cora and wife Jennifer take sons Zoran, 7, and Caje, 4, to Saturday's premiere of The Muppets, held at the El Capitan Theatre in Hollywood, Calif.
The couple are also parents to sons Thatcher, 2½, and Nash, 2.
"The first thing we thought was, 'Oh my gosh, there's going to be tons of hormones in the house,'" the Iron Chef, 43, says of expecting simultaneously with her partner.
"But I think it really did balance out and we just really bonded over it… It was a great experience, and I'd do it again in a heartbeat if we didn't have four kids."