Family Photo: The Alkac-Lees Go Green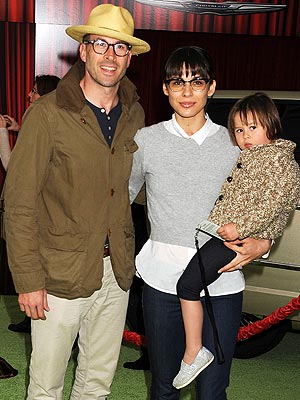 Jeffrey Mayer/JTM
Honeymoon with the Muppets!
Jason Lee and Ceren Alkac, who renewed their vows on 11/11/11, attend The Muppets premiere Saturday at the El Capitan Theatre in Hollywood, Calif.
The couple brought their daughter Casper, 3, along to walk the green carpet.
Lee, 41, who recently had a guest spot on Up All Night, is also dad to son Pilot, 8, from a previous relationship.