Jennifer Garner: Rachel Zoe Won't Let Me Wear Maternity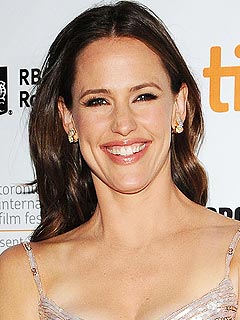 Pete Mariner/Photoshot/AdMedia
When it comes to red carpet appearances, Jennifer Garner relies on stylist Rachel Zoe to work her magic.
However, even though she's expecting her third child the actress has so far avoided wearing any mom-to-be styles — but that hasn't been exactly by choice.
"[Zoe] is so determined to not put me in maternity clothes," Garner, 39, told InStyle.com at the AFI Fest's screening of Butter in Los Angeles on Nov. 5.
"I think because she was so little when she was pregnant, she didn't wear them."
So, does the expectant star see pregnancy apparel in her future?

"I have four months to go," she laughs. "Sooner or later, she is going to have to put me in a maternity dress."
Well, it looks like Garner's wish will come true — soon. This weekend, Instyle.com caught up with the celebrity stylist to get her take on pregnancy fashion.
"Jen knows that I'll want her to look amazing throughout her pregnancy, so of course that is going to involve maternity clothes," shared Zoe at Saturday's MOCA Annual Gala in Los Angeles.
The new mom even hinted that she may get into the maternity business. "I might design something. You never know!"