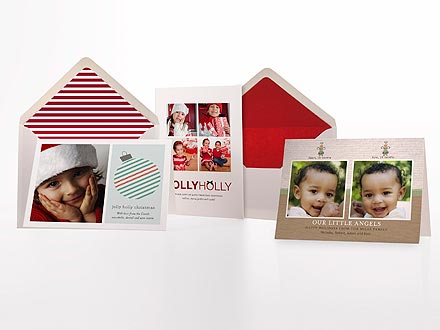 Courtesy My Publisher
Still scrambling for ideas for your family's annual holiday card? Make sure to check out Mypublisher.com's festive collection of photo cards. From cozy mittens and candy cane stripes to adorable pugs with reindeer ears, there are beautifully-designed options for everyone.
Added bonus: The company is offering Moms & Babies readers an exclusive discount. Until Nov. 16, you will receive five free cards, plus 20 percent off and free shipping when you order via mypublisher.com/people. Note: This applies to the first 1,000 customers. Happy shopping!