Fab Sale Round-Up: Gilt Groupe, Giggle and More!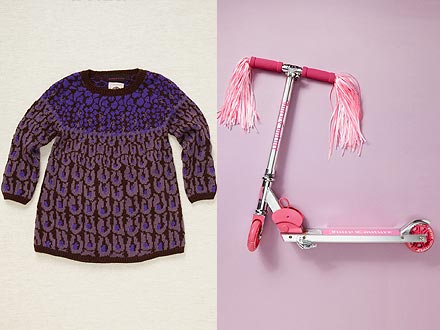 Courtesy Gilt Groupe
Next week, Gilt Groupe is hosting loads a few drool-worthy sales worth checking out. You'll find loads of chic home décor, toys, gear, footwear and clothing from Egg Baby by Susan Lazar (11/14), Juicy Couture Girls (11/14), Thomas & Friends (11/14), Beetlejuice Dresses (11/16), Antik Batik (11/17), and more.
They're also opening a holiday Gilt Kids Toy Shop featuring brands including Tegu, Kidkraft and Melissa & Doug that will remain open until Christmas.
Our picks: The Antik Batik Sweater Dress (now $94 – $99, originally $202 – $212) and Juicy Couture Girls Scooter (now $40, originally $88), above.
Not a member of Gilt? Use our exclusive link to sign up. You can also shop their new facebook shop.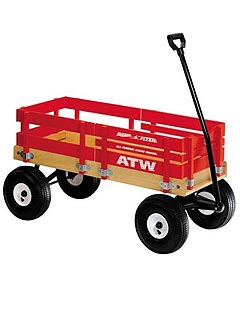 Courtesy Amazon
Amazon: As they countdown to Black Friday, this online superstore is offering all kinds of great deals including free shipping when you spend $25 or more on certain items. Make sure to check it out for all your family's needs.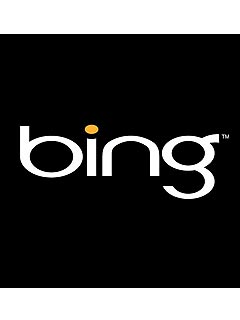 Courtesy Bing
BING: Starting September 23, BING Deals will give shoppers and parents an option to contribute to local school budgets while they shop for local deals. Now, when consumers buy products and services locally, needy schools that have signed up will benefit via their PTA groups. Want to get started? Sign up for local deals in your area at bing.com/daily-deals/.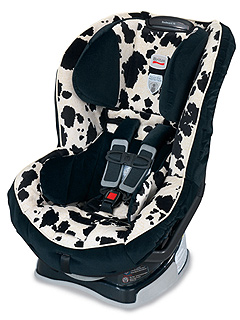 Courtesy Britax
Britax: To ensure smooth travels for families with small children during day-to-day transportation and vacations, they're giving away a free travel cart ($80) with the purchase of BOULEVARD® 70 car seat until Nov. 15 or supplies last.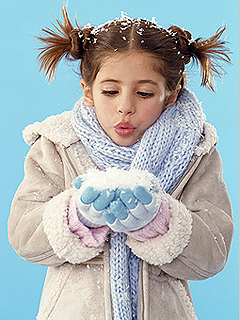 Courtesy Burlington
Burlington: Love to give back during the holidays? Burlington Coat Factory has launched their 5th annual "Warm Coats & Warm Hearts" coat drive, where you can donate your family's gently used coats at one of the store's 460 locations until Jan. 16. The donated coats will be distributed to those in need within local communities.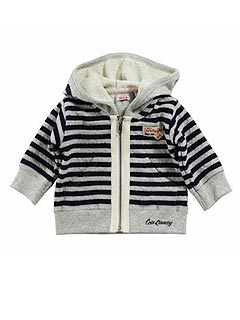 Courtesy Child With Style
Child With Style: This chic kids e-boutique is offering and additional 50 percent off sale. Our pick: The IKKS Striped Cardigan (now $33.50, originally $67), left.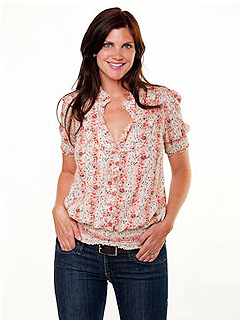 Courtesy Final Inches
Final Inches: Still have a few inches to lose? Enter for your chance to win the chance to have them melted away in the Here Today, Gone Tomorrow contest. Just explain why you deserve to win in 100 words or less and submit your entry to submissions@finalinches.com by Nov. 30. For more info, go to their Facebook page.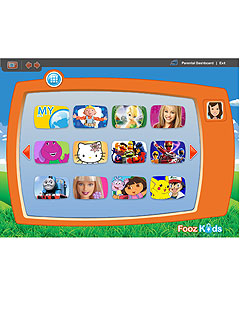 Courtesy Fooz Kids
Fooz Kids: Compatible with Mac OS X and Windows operating systems and certain Android tablets, this brand new children's application ($12) allows kids to experience the Internet securely. And to give you a chance to try it out, the company is offering our readers an exclusive download code: peoplevip.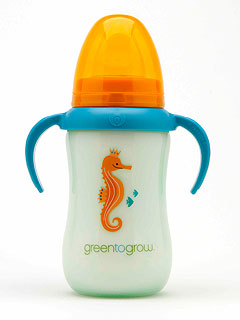 Courtesy Green to Grow
Green to Grow: If you're eco conscious, make sure to check out this company's well-designed bottles. Right now, the Mellow Colic-Relief Welcome Home Set — which includes four bottles, six nipples and an organic burp cloth — is now $55.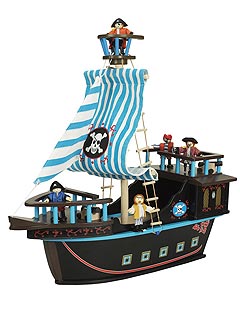 Courtesy Giggle
Giggle: We love everything this children's boutique stocks, so we were more than excited to hear they've launched Giggle Deals — a weekly deal on everything from gear and clothing to baby body care products.
This week, they're featuring sales on Graco Pack 'n Play Playards (ends 11/17), Finn & Emma Gift Sets (ends 11/16), Small World Toys (begins 11/15) and Graco Swings (begins 11/16).
Sign up for daily Giggle Deals at giggle.com and receive $10 off your first order.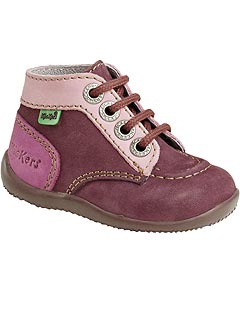 Courtesy HauteLook
HauteLook: Here's what's coming up next week at this private sale site: 11/14 — Muk Luks and Molehill Mountain, 11/15 — Kickers (left) and Trumpette, 11/16 — Madame Alexander, 11/17 — Right Bank Babies, 11/18 — P'Kolino, Infantino and Me Too Kids, 11/19 —Ravensberger and Wow Toys and Baby Aspen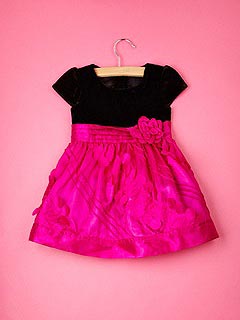 Courtesy ideeli
ideeli: Check out what's coming up on this members-only sale site:  11/14 — Boys & Girls Outerwear (Pacific Trail, London Fog, Hawke & Co), Dressy Girls Clothing (Samantha Say, Goodlad, So La Vita, Primigi) and Preppy Boys Clothing (Nautica, Izod, Goodlad, Primigi), 11/15 — Dollhouse, 11/16 — Nannette, 11/17 — Teen Lounge Around
They've also just launched a facebook contest, Next Top Mini, in celebration of the expansion of their kids department, Mini ideeli, which is a destination catering to stylish boys and girls that offers daily curated sales on top brands of apparel, shoes, home goods and toys at a great value to parents.
Fans are encouraged to upload photos of their children, aged 12-years-old and younger. A panel of judges will narrow down the contestants to the top five finalists, who fans will vote on to select a winner.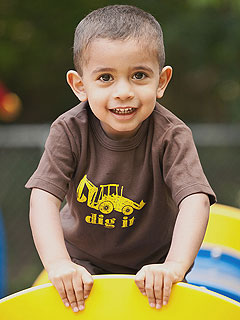 Courtesy K&J Sun Protective Clothing
K&J Sun Protective Clothing: Winter is here! But you still need to protect your tots from the sun's harmful UV rays. We love this company's adorable 100 percent cotton tees. Created by a board-certified dermatologist (and mom-of-two), they provide UPF 50+ sun-protection with no added chemicals.
Right now, they're offering 35 percent off when you enter code: back2school at checkout. With this kind of deal, we're snapping up the super cute Dig It T-shirt ($25) for our little guy.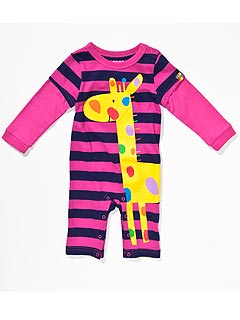 Courtesy Lazoo
Lazoo: Love bright kids clothing? Then make sure to check out this brand's new e-shop, which stocks everything from striped giraffe rompers ($27, left) to monkey sweatshirts. Added bonus: They're offering our readers an exclusive discount. Until Nov. 30, you'll receive 20 percent off when you enter code: PEOPLE20 at checkout.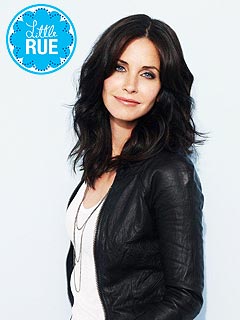 Courtesy Rue La La
Little Rue: Beginning Nov. 15 at 8PM EST, they are featuring its first-ever "Doing a Little Good" boutique curated by celeb mom Courteney Cox with proceeds benefitting her fave charity, EBMRF. The sale will include hand-picked items from Joe's Jeans Kids, Kit+Lili and vintage Chanel.
To learn more about Courteney's charity choice, personal style, inspiration, and the one accessory that she simply cannot live without go to: ruelala.com/blog. And to register & shop her sale or read her exclusive Q&A, please visit ruelala.com/courteneycox.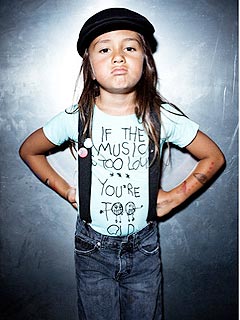 Courtesy Mini + Maximus
Mini + Maximus: To make room for fall stock, they're selling their seriously hip kids tees for 30 to 50 percent off. We're definitely scooping up this adorable Music is Too Loud tee (now $21, originally $34), left.
Also make sure to check out the new fall collection.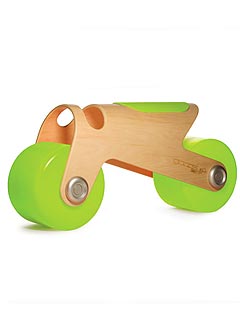 Courtesy The Mini Social
The Mini Social: Check out what's coming up in this e-sample site: 11/14 — Kid-O, Children Inspire Design, Scholastic Books and Amy Tangerine tees, 11/15 — American Apparel, Jellycat, Urban Munchkin and Fisher Price toys, 11/16 — Frosk, Hip to Be Me jewelry, Melissa & Doug toys and Peppercorn Kids, 11/17 — Clover NYC, Giddy Giddy, Le Toy Van and Radiate Skateboards, 11/18 — Creative Toy Shop, LAMade, H Maude hats, Simon & Schuster and Skidders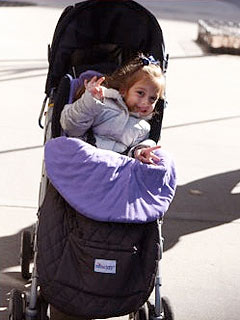 Courtesy of Nomie Baby
Nomie Baby: The cold weather is already here and they'd like to help you warm up & gear up for winter. Just enter code: OctSnow when ordering your little one a warm & cozy stroller blanket and get $5 off your entire order.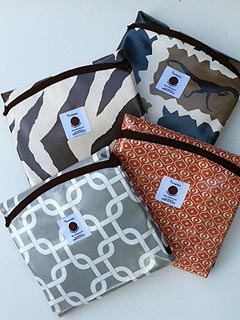 Courtesy of Patemm Pad
Patemm Pad: They've just launched their limited edition winter collection — Washington Square Park, Gramercy Park, Central Park Zebra and Rexington Avenue (left) — and to celebrate they're offering them at the special price of $50 each for all their Facebook Fans.
Make sure to LIKE them on Facebook for the special price.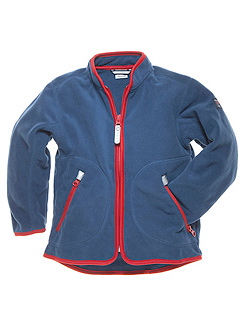 Courtesy of Polarn O. Pyret
Polarn O. Pyret: We're big fans of this Swedish-based brand. Right now, they're offering 20 percent off full-price outerwear and free shipping over $100 when you enter code: CBBPOP at checkout. Happy shopping!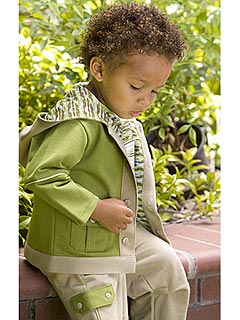 Courtesy Rabbitmoon
Rabbitmoon: We're big fans of this kid's boutique. Their clothes are classic and well-made. Right now, they're having a 55 percent sale on fall styles. Our pick: The Lined Button Up Hoodie Jacket ($16 – $17), left.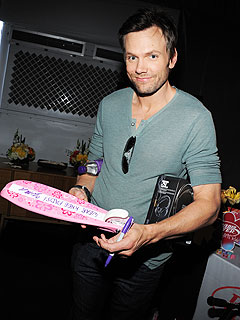 Courtesy Radio Flyer
Radio Flyer: To raise funds for a Partnership for a Healthier America, they've teamed up with celebrities including Mark Wahlburg, Joel McHale, Fergie, Cameron Diaz and more for a fun charity auction of signed scooters. Get all the details at ebay.com.