Family Photo: The Burtka-Harris's Lil' Lunch Dates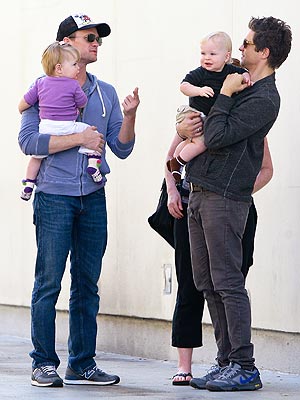 GSI Media
Day out with dads!
Harper Grace and Gideon Scott were scooped up by Neil Patrick Harris and David Burtka for a family lunch at the Marmalade Cafe on Wednesday in Sherman Oaks, Calif.
The 13-month-old twins' casual outfits were quite the change from last week's crazy Halloween costumes!
Harris, 38, is currently appearing in A Very Harold & Kumar 3D Christmas, starring his How I Met Your Mother costar Kal Penn.
RELATED: Family Photo: Neil Patrick Harris's Trip to Neverland