Family Photo: The Zoe-Bermans Shop to It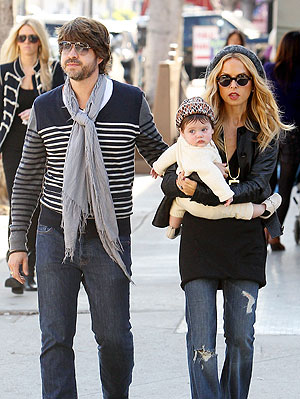 Jamie McCarthy/WireImage
Trendy trio!
Rachel Zoe and Rodger Berman step out with son Skyler Morrison, 7 months, on Robertson Blvd in Los Angeles on Tuesday.
The stylist and designer, who famously waffled over the decision to become pregnant, now encourages other potential moms-to-be to take the leap.
"If you're thinking 'Should I? Shouldn't I?,' you should!" Zoe, 40, says.
"It's the greatest thing in the entire world."
RELATED: Family Photo: Rachel Zoe's Lil' Guy Gets the Giggles!