Ricki Lake Releases More Business of Being Born DVD Series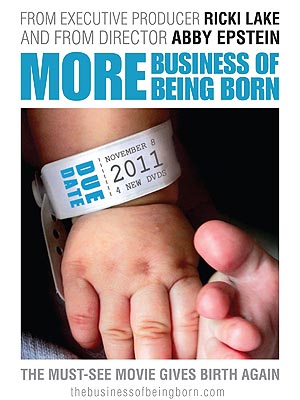 Courtesy More Business of Being Born
If you were excited by our sneak peek of Ricki Lake's More Business of Being Born, then you'll be happy to hear the four part DVD series ($60) is now available for purchase.
Featuring exclusive interviews with star moms including Gisele Bündchen, Alyson Hannigan, Melissa Joan Hart, Alanis Morissette, Laila Ali and more, the films explore everything from the current maternity care system and the role of doulas to the rise in birthing centers and the spike in C-sections across the globe.
To find out more about the landmark documentary series or to purchase the set, go to thebusinessofbeingborn.com.