Spotted: Jennifer Lopez and Emme – Well Wrapped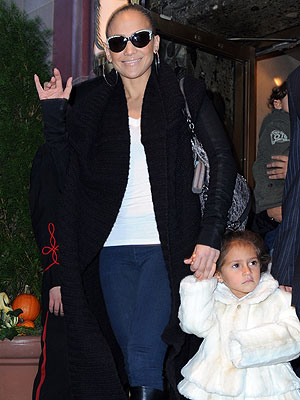 Fame
What's up Big Apple?
After her stunning showing at Glamour's Women of the Year Awards, hot mama Jennifer Lopez spends some quality time with daughter Emme Maribel, 3½, as the pair leaves their N.Y.C. hotel on Tuesday.
The singer, actress, and American Idol judge, 42, is also mom to son Max David with estranged husband Marc Anthony.
"I will always respect Marc as a singer and performer. He will always be in our lives. He will always hold a special place in my heart as the father of my children," Lopez said recently.
RELATED: Jennifer Lopez Will Be 'Tougher' Next Season on American Idol