Gretchen Mol: Second Child Grows Up 'So Fast'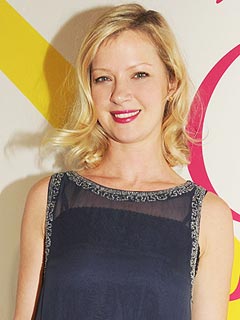 Carly Otness/BFAnyc.com/Sipa
It's been eight months since Gretchen Mol and her husband, film director Kip Williams, welcomed daughter Winter Morgan.
But, for the Boardwalk Empire star, it feels like the special day was just yesterday.
"I feel like it all just goes by so fast with the second child," Mol, 38, told PEOPLE at Thursday's Juicy Couture Spring 2012 Launch. "You realize you really have to start cherishing the moments."
These days, those magical moments include prepping Winter to walk.
"She crawls around and she wants you to bend over and walk her around everywhere, which is a little painful for the back," the actress admits. "She's going to walk soon — she's really fun."

Big brother Ptolemy John, 4, thinks she's pretty fun, too.
"He pummels her, but she'll be a tough little girl because of it," Mol laughs. "There's always that adjustment period, but he loves her so much, he just can't wait for her to become more like a little person."
Happy for the experience of raising both a son and daughter, Mol isn't looking to expand her family any further.
"Pregnancy is not my favorite thing — I'm not one of those women," says Mol. "It's like, 'Now I'll never wonder!'"
— Janine Rayford