Spotted: Ali Larter and Her Playdate Pal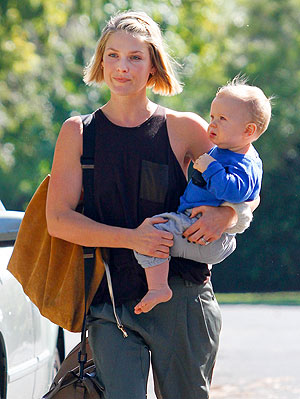 INF
Mommy and me!
Ali Larter takes her 10-month-old son, Theodore Hayes, to an infant play class on Wednesday in Brentwood, Calif.
"I'm never going to be one of those moms that puts hand sanitizer all over my kid," the actress, 35, told PEOPLE earlier this week.
"I mean, hopefully, he's going to be dirty in the playground or in the streams, hiking in the mountains. I want him to always be a child of nature."
Teddy is Larter's only child with husband Hayes MacArthur, whom she wed in August 2009 in Maine.
RELATED: Ali Larter's New Haircut Explained