Vaska: All-Natural Detergent for the Whole Family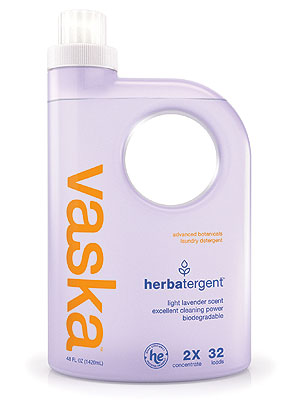 Courtesy Vaska
Getting out kiddie stains (think pen marks, mud smears, food dribbles) is no easy task.
And most moms and dads resort to heavy duty cleaning products filled with harsh chemicals to do the hard work.
But what if there was an eco-friendly alternative?
Using a blend of botanicals and herbs, Vaska's collection of all-natural detergents ($7 – $10) is up for the job.
Not only will they make your family's clothes sparkle, but they also don't leave behind harmful residue that will irritate their skin.
It also breaks down quickly to non-polluting compounds in both fresh and salt water, which means it's good for the planet too.
Want to learn more? Got to vaskahome.com.