Spotted: Mary Lynn Rajskub's Swingin' Sweetie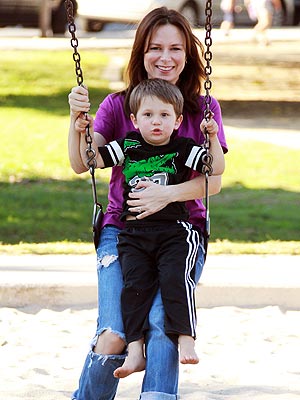 Pedro Andrade/Pacific Coast News
Whee!
Mary Lynn Rajskub and son Valentine Anthony, 3, get into the swing of things on Tuesday in Los Angeles.
The actress, 40, best known for her role as Chloe O'Brian on the long-running hit 24, most recently starred in How to Be a Gentleman.
Tackling parenthood with husband Matthew Rolph has been a big change, Rajskub says.
"You think that you've had worries in your life, you think you've had responsibilities, and there is nothing that even compares to being responsible for a living being," she explains.