Family Photo: The Hannigan-Denisof's Precious Pumpkin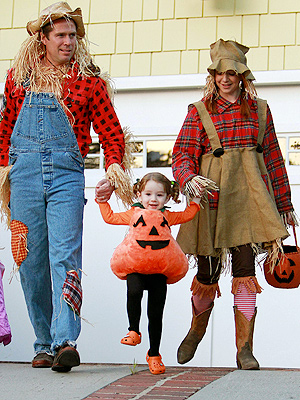 Ramey
Two scarecrows and a pumpkin!
Alexis Denisof and Alyson Hannigan take their skipping sweetie, 2½-year-old daughter Satyana Marie, treat or treating on Monday in Brentwood, Calif.
Quite a different look for the trio than when we spotted them stepping out for dinner recently!
Hannigan's How I Met Your Mother costar Neil Patrick Harris got in on the Halloween fun as well.
Next up for the actress? Reprising her role as everyone's favorite band camper in American Reunion, out next year.
RELATED PACKAGE: PEOPLE.com Halloween Party