Beyoncé Gets Maternity Fashion Advice from Sister Solange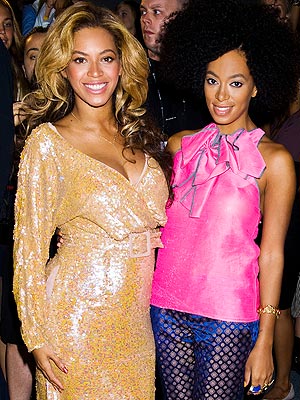 Justin Campbell/Startracks
It's no secret that Beyoncé Knowles and sister Solange are super close.
And now that the singer is a mom-to-be, she's looking to her younger sibling, who is mom to 7-year-old son Daniel Julez, for all kinds of pregnancy and parenting advice — including what to wear while expecting.
"I go straight to net-a-porter.com and I copy and paste URLs and send them her way," Solange, 25, told InStyle.com recently.
"We also go shopping together. She's getting bigger. It's so fun when you're actually really showing and you're able to showcase that."
So has pending motherhood changed Beyoncé's signature sexy look at all?
"Her style is the same," her sister, pictured here Sept. 13, assures. "Wonderfully glamorous."