BumpWatch: Beyoncé Is on Red Alert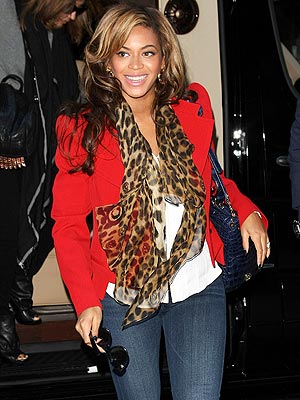 Daniel/INF
Sound the alarm!
Mom-to-be Beyoncé continues to dress to impress while stepping out Tuesday in New York City.
Due in February with her first child with husband Jay-Z, the singer, 30, created quite the buzz earlier in the week, dressing her bump as a bumblebee for Kanye West's Halloween party, held Monday evening at The Darby.
"[Pregnancy] is the most incredible gift anyone can have," she told E! News.
"I'm very excited. I'm probably the happiest I've ever been."
RELATED: Beyoncé: I Had to Figure Myself Out Before Having a Baby