Brighten Up Your Child's Room with Baby Bot Wall Decals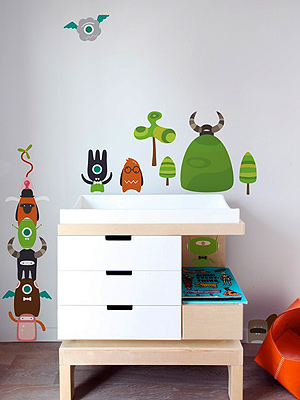 Courtesy Baby Bot
When it comes to kid-friendly decorating, are you so over sweet zoo animals and cuddly teddy bears?
We suggest checking out Baby Bot's collection of hip wall decals.
Not only do they add a cool vibe to your tot's room, but they're reuseable so you can move them around for a new look every so often.
Plus, they stock everything from modern cityscapes and spaceships to Keith Haring barking dogs and mini robots so you're guaranteed to find something both you and your little one will agree on.
Our pick: The whimsical Build-a-Bot ($60), left.
To see more styles, go to babybot.com.