Spotted: Liev Schreiber and Kai Roll with It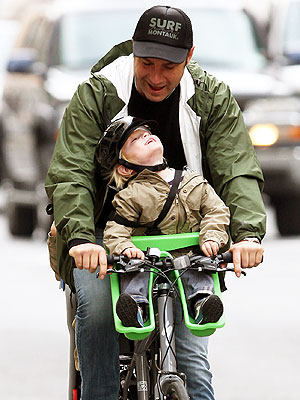 Brian Flannery/Flynet
Bicycle built for two!
Liev Schreiber and son Samuel Kai — the cutest thing on two wheels — share a smile while taking a spin around New York's Tribeca neighborhood on Wednesday.
In addition to 2½-year-old Kai, the actor and fiancée Naomi Watts are also parents to son Sasha, 4.
"Liev's moments with the children are amazing. The games just go on and on," Watts shares.
"I've always said that men are great in the moment, but not good in the planning, like, 'Is there milk in the fridge?' and 'Do we have diapers?'"
RELATED: Naomi Watts: 'I Wouldn't Have Been Focused' as a Young Mom