Family Photo: The Marini's Carnival Cuties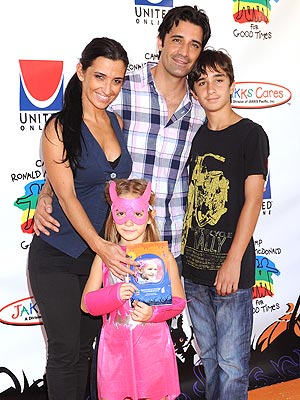 Tammie Arroyo/AFF-USA
Happy Halloween!
Gilles Marini and wife Carole bring their kids — Georges, 12, and Juliana, 5 — to the Camp Ronald McDonald For Good Times' 19th Annual Halloween Carnival.
The event was held Sunday at Universal Studios in Universal City, Calif.
Marini, 35, recently guested on the Oct. 19 episode of Modern Family, playing a personal trainer who's assumed to be gay but isn't.
"They could create a monkey character and I'd go back," he says. "But I think we should have a little bit of craziness with Sofia [Vergara], knowing that we barely understand the language as characters."
RELATED: Gilles Marini Imports French Tradition to Hollywood