Dress Me Up: Beautiful Organic Baby Accessories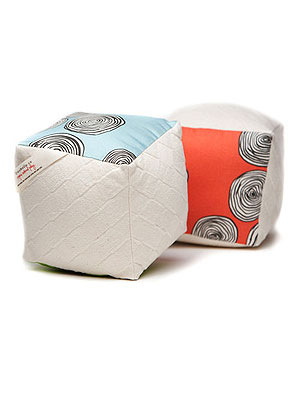 Courtesy Dress Me Up
Despite all the new information available, loads of baby products are still so unhealthy.
That's why we suggest checking out the eco-friendly toys, blankets and other delights from Dress Me Up.
Handmade in Canada with organic cotton and wool, each product has a stylishly homespun, yet modern feel.
We're big fans of the Organic Teething Bonbon ($16), but now there's a terrific new Toy Leash ($13) that helps you keep track of your beloved Bonbons in case your tot tries to throw them overboard when you're not looking.
Plus, new products like the Organic Knotty Cap ($18) and the on-trend Organic Owl Rattle ($31) highlight the company's gorgeous tree ring fabric design exquisitely. And the soft Organic Leaf Bibs ($16) are just lovely.
So, next time you need to get something special for the new little one in your life, skip the plastic and head straight to dressmeuporganic.ca. Baby (and mama) will surely thank you.
— Stephanie Phoenix