BumpWatch: Bryce Dallas Howard – Radiant In Red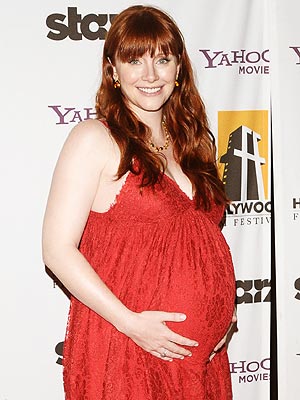 Sara De Boer/Startraks
Almost there!
Bryce Dallas Howard put her belly on display in a Dolce & Gabbana gown at the 15th Annual Hollywood Film Awards Gala, held Monday in Beverly Hills, Calif.
The Help actress, 30, and husband Seth Gabel are currently expecting their second child — and 4½-year-old son Theo's bets are on a girl! The couple, however, aren't sharing.
"The thing that every parent hopes for is that the baby's healthy, I'm healthy. No matter how you feel, that's the most important thing," she told PEOPLE.
RELATED: Bryce Dallas Howard: We're Keeping Baby's Sex a Secret