Rachel Griffiths: How I Manage My Full Load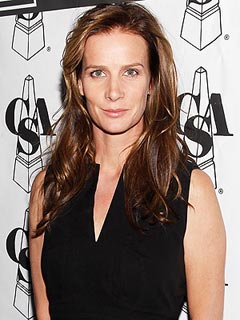 Amy Sussman/Getty
Two hit television shows and three kids later — all in a 10-year span — and Rachel Griffiths has mastered juggling a full plate.
Her secret? A strong family support system and one fabulous nanny.
"I have a fantastic nanny, and I'm very, very lucky to have family in New York, or else I would be not doing it quite as graciously as I think I am," the actress, 42, tells Broadway.com.
"I have been extraordinary lucky and I do count my blessings. It has been a phenomenal decade both work-wise [on Brothers & Sisters and Six Feet Under] and these three little nut-jobs that my children are."

Making her Broadway debut in Other Desert Cities, Griffiths has settled with husband Andrew Taylor and the couple's three children Banjo Patrick, 7½, Adelaide Rose, 6, and Clementine Grace, 2, in New York City.
"Everybody is starting school and play groups and finding our way around the city," says the Australia native. "[Banjo] is … somewhat intimidated to go out into the busy streets."
Planning to set up a home base in the Big Apple through January, Griffiths — who hopes to return to television once Clementine is older — jokes packing up and moving out is old hat for her children.
"Yeah, my kids are trans-Pacific," she laughs. "We're gypsies!"
— Anya Leon