Momma's Jewels: Chic Sterling Silver Teething Jewelry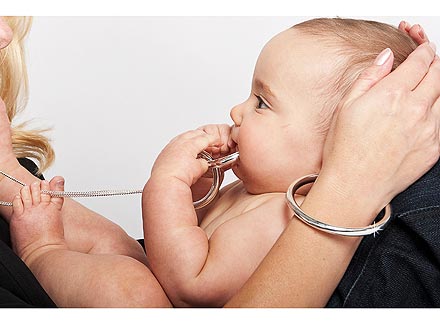 Courtesy Momma's Jewels
Babies love to put everything in their mouths while they're teething, which means they'll bite on anything that comes within six inches of their mouths. That's why we're loving the beautiful teething jewelry from Momma's Jewels.
Made with sterling silver, these gorgeous pieces are designed to be chomped on by mini gums. And what could be better? Since mom is wearing them, they won't get lost like other teethers. And because they're elegantly designed, they're the perfect keepsake for you and your baby.

Our faves include the chic and simple 1-Ring Bracelet ($149) and the splurge-worthy 3-Ring Necklace ($339), both of which are great holiday gift ideas for mom and baby.
— Stephanie Phoenix