Spotted: Evangeline Lilly's Darling Dragon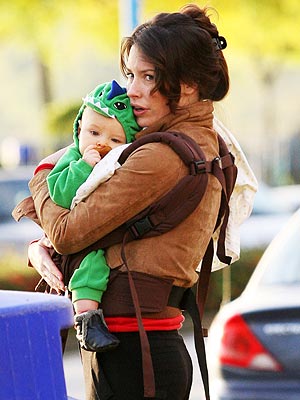 GSI Media
Cuddle up!
Evangeline Lilly snuggles with her 5-month-old son — dressed for Halloween in a dragon costume! — during a Saturday stroll with beau Norman Kali in Vancouver, British Columbia.
The actress, 32, recently played an elf in The Hobbit, and told Jay Leno it was quite the experience for her baby boy.
"He came to the trailer and I put him to my breast [to nurse] and he screamed his head off, staring up at this strange, pointy-eared, mess of a person that was not his mother," laughs Lilly.