Family Photo: The Winokur-Miller's Delivery Dude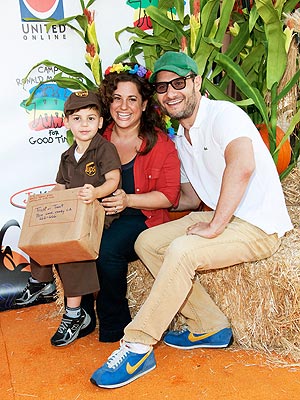 Amanda Edwards/Getty
Trick or treat!
Marissa Jaret Winokur and Judah Miller pose with their little UPS man, 3-year-old son Zev Isaac, at the Camp Ronald McDonald For Good Times' 19th Annual Halloween Carnival.
The event was held Sunday at Universal Studios in Universal City, Calif.
Winokur, 38, is currently filming a guest spot on Hot In Cleveland and can next be seen on Retired at 35.