Roses & Rye: Chic & Comfy Ballet Flats for Mom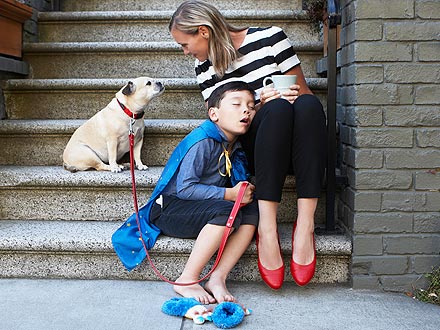 Courtesy Roses & Rye
If there's one thing moms know for sure, it's that a flat pair of shoes is perfect for every day wear. But like all things, not all flat footwear is created equal. Some don't really provide the arch support moms-on-the-go need. That's why we're loving the new collection from Roses & Rye.
Created by husband and wife team Ian Picache and Patricia Calfee, the line includes two styles (the Marina, $189, and the Laurel, $235) which feature patent-pending technology that ensures your feet stay comfy and protected during all those school runs and playground visits.

To learn more about the shoes, go to rosesandrye.com. And while you're there, make sure to check out the company's collection of adorable photos of newborns and older children.