Family Photo: The Gayheart-Danes – Pick of the Patch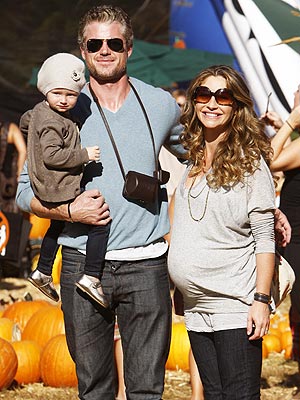 INF
Say cheese!
Eric Dane and pregnant wife Rebecca Gayheart pose with their daughter Billie Beatrice, 19 months, on Sunday at Mr. Bones Pumpkin Patch in West Hollywood, Calif.
"I've heard that's very challenging. But I think I'm up for it," the actress, 40, tells PEOPLE of raising two under two.
"Eventually it's going to be great because they're going to be very close in age and very close, hopefully."
RELATED: Rebecca Gayheart's Secret to Stress-Free Pregnancy? Daughter Billie!