Roc and Roe Cannon Make Their TV Debut
Six months after their very special third-anniversary gift — the birth of their twins — Mariah Carey and husband Nick Cannon are ready to give the world an inside peek at their family life.
Son Moroccan Scott and daughter Monroe — their folks call them Roc and Roe — are introduced to Barbara Walters, who interviews the parents inside their Manhattan apartment. The segment airs on Friday's 20/20 at 10 p.m. ET.
In a teaser clip, Walters asks Carey if she trusts Cannon. "Sometimes," replies the songbird, as Walters raises her eyebrows.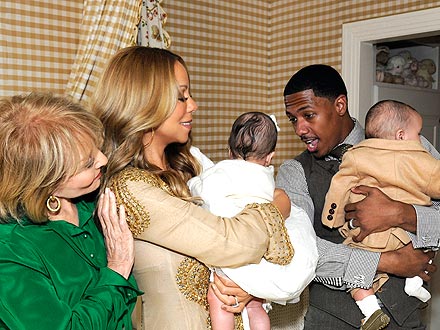 Donna Svennevik/ABC