Family Photo: Rachel Zoe's Lil' Guy Gets the Giggles!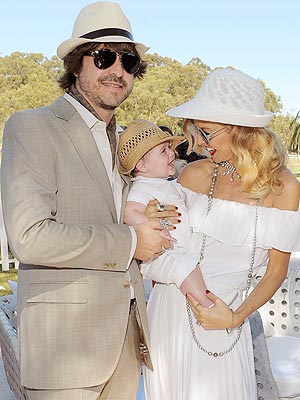 Charley Gallay/Getty
Hats off!
Skyler Morrison Berman, 6 months, shares a laugh with mom Rachel Zoe while attending the Veuve Clicquot Polo Classic Los Angeles, held Oct. 9 at Will Rogers State Historic Park.
"I put him in really beautiful clothes, but they're all soft and comfy. I think he's going to rebel and just be like, 'I'm wearing a soccer uniform,'" the stylist and designer, 40, says with a laugh.
"'I'm wearing Adidas and Nike, Mom. That's it.'"
Also joining Zoe and husband Rodger Berman for the day? Actress Selma Blair and her newborn son, Arthur Saint.