Spotted: Sarah Jessica Parker's Loretta Points It Out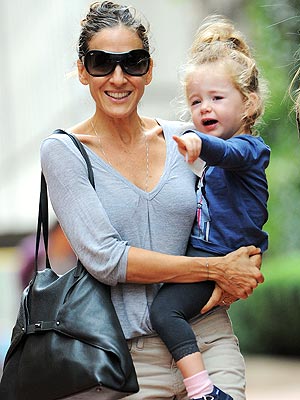 Flynet
Direct message!
Sarah Jessica Parker and daughter Marion Loretta, 2, make it a point to stick together during a Friday outing in New York City.
"I now know how much time it really takes to get the kids up in the morning," the I Don't Know How She Does It star, tells PEOPLE.
"But I still do it at the last minute, so there you go. I've learned nothing!"
Parker and husband Matthew Broderick are also parents to Loretta's twin sister Tabitha, as well as son James Wilkie, 9 this month.
RELATED: Sarah Jessica Parker's Sanity Saving Secret: I Talk to Myself