Fab Sale: 20% Off at Tiny Tag Designs!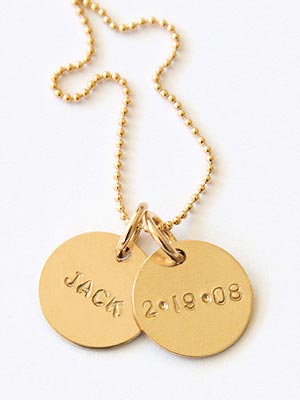 Courtesy Tiny Tag Designs
As Christina Applegate and Alyson Hannigan know, a charm necklace is a sweet way to keep your little ones close to your heart.
That's why we're big fans of Tiny Tag Design's beautiful handstamped mommy necklaces.
You can choose from gold or silver and have everything from your child's name to his birthdate printed on the tags.
Right now, the company is offering Moms & Babies readers an exclusive discount.
When you enter code: october at checkout, you'll receive 20 percent off your order.
Just hurry up! The offer ends on Oct. 31. To shop, go to tinytagdesigns.com.