Julia Roberts Touched by Her Son Henry's First Movie Role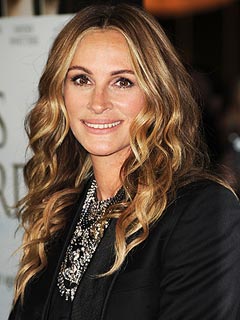 Steve Granitz/WireImage
Julia Roberts's son Henry Daniel has made his big-screen debut … in utero!
The actress's new movie, Fireflies in the Garden, was actually shot back in 2007, and features scenes in which Roberts is seven months pregnant with Henry.
"When I see it now, he's this big boy who can dress himself and do all these things. It really is touching to see that," Roberts said of those old scenes at the film's Los Angeles premiere on Wednesday.
The family dynamic in Fireflies in the Garden is strained and often heartbreaking. But Roberts says motherhood is always tough.

"I think it's challenging for everybody in different ways," she says.
"My challenges as a wife and a mother are very different from the ones portrayed in the movie, but I think for everybody it's a hard challenge."
— Melody Chiu and Tim Nudd