Spotted: Amy Adams's Perfect Pick Me Up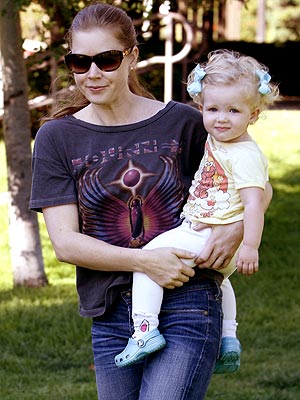 INF
Pretty in pigtails!
Amy Adams carries daughter Aviana Olea, 17 months, through Coldwater Canyon while out and about with fiancé Darren Le Gallo on Sunday in Beverly Hills, Calif.
The Muppets star, 37, says motherhood hasn't made her more harried — in fact, quite the opposite.
"Oddly enough, I'm more relaxed. I'm not nervous sitting here talking," she reveals.
"[Aviana's] so calm, I think she calms me down. She was born mellow … So I roll with her punches, she's great
RELATED: Family Photo: The Adams-Le Gallos – Tote-ally Adorable