Family Photo: The Patton-Thickes – Patch Work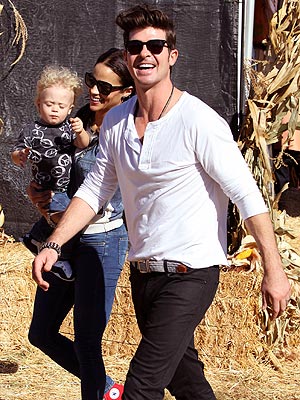 Dobner/AKM
After spending time in the Big Apple, Robin Thicke and Paula Patton are back on the West Coast — and picking pumpkins!
The couple took son Julian Fuego, 18 months, to Mr. Bones Pumpkin Patch on Sunday in West Hollywood, Calif.
Looks like baby boy's hair has almost as much height as Dad's!
"Some of the best moments are when I'm holding him and I start singing my new song to him — if he cries, I change it … and if it soothes him, I go ahead with it," the singer, 34, has said.
RELATED: Spotted: Robin Thicke Totes His Tot