Warm Milk Baby Hobo: An All-in-One Diaper Bag & Nursing Pillow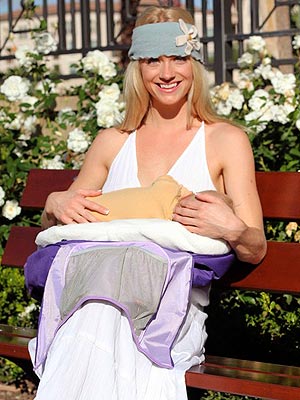 Courtesy Warm Milk
Love your nursing pillow, but don't want to lug it around every time you leave the house?
Then you'll love Warm Milk's Baby Hobo Convertible Diaper Bag ($95).
Not only is it roomy enough for your mommy must-haves, but it also converts into a plush nursing pillow so you can feed or change your baby while out and about.
Just zip it open, clip the strap around your waist and lift up the secured flap and you're good to go!
Added bonus: It features a cushy non-slip shoulder strap and stroller attachment rings so it's easy to tote around.
For more information, go to warmmilk.com.
— Nancy Johnson Horn