Spotted: Rachel Zoe and Skyler Touch Down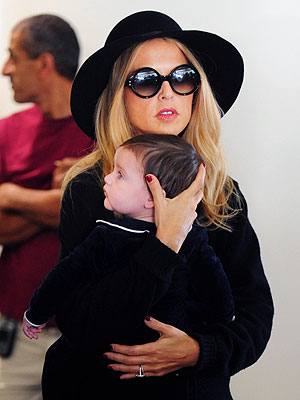 National Photo Group
Fresh off debuting her own collection in New York City, Rachel Zoe touches back down in Los Angeles after a trip to France for Paris Fashion Week on Thursday.
The stylist and designer, 40, cuddled son Skyler Morrison, 6 months, close — check out his baby blues!
Zoe recently said parenthood with Rodger Berman is "the greatest thing in the entire world."
"Every day I ask my husband, 'Is it possible to over kiss your child?'" she laughs.
"I literally think I kiss him 200 times in a day. It's not normal!"
GALLERY: Fashion Week Paris Spring 2012