Spotted: Katie Holmes's Little Ladybug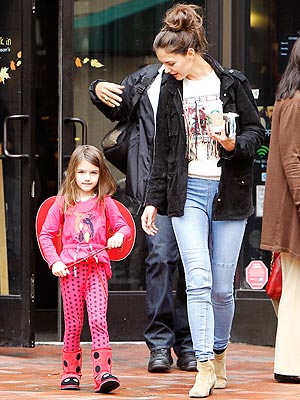 Fame
Seeing spots!
Suri Cruise, 5, casts a spell while out and about in Pittsburgh, Pa. with mom Katie Holmes on Tuesday.
As for her daughter's interesting ensemble, the actress, 32, says it's all Suri.
"Obviously, I buy her clothes, but she is the one who puts her outfits together," Holmes tells InStyle.
"In fact, she helps me. If she likes something of mine, I know it's good."
Suri is the only child for her and husband Tom Cruise, who's currently filming One Shot in town.
RELATED: Katie Holmes Willing to 'Take the Hit' for Suri's Sake