Family Photo: The Watts-Schreiber's Birthday Boy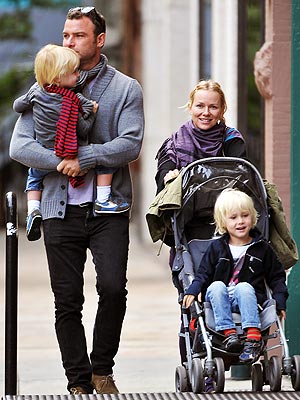 Kate-Justin/Eagle Press
Happy birthday Liev Schreiber!
The actor celebrates turning 44 with a stroll in the East Village with fiancée Naomi Watts and sons Sasha, 4, and Kai, 2½, on Tuesday.
We wonder what Watts and the boys got for Schreiber's big day — the actress has said before that he "sets the bar high" when it comes to gift-giving!
We also spotted the actor and his sons out last week in Tribeca.
RELATED: Naomi Watts: 'I Wouldn't Have Been Focused' as a Young Mom