BumpWatch: Beyoncé's a Leggy Lady!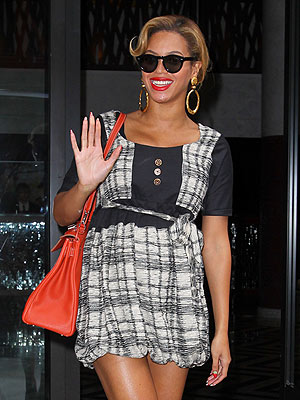 Jae Donnelly/INF
Gorgeous gams!
Beyoncé Knowles covers up her baby bump — and not much else! — in a patterned babydoll dress Friday while stepping out in New York.
Currently expecting her first child with husband Jay-Z, the singer, 30, is glad her surprise announcement elicited such a positive reaction.
"I'm happy that people were happy and I actually didn't announce it in a statement," she tells PEOPLE.
"I said it's better to just show everyone."
RELATED: Beyoncé Knowles – and Her Bump! – Dazzle at Fashion Week