Tori Spelling Celebrates Her Baby Shower!
With her third child on the way this month, Tori Spelling gathers to celebrate her baby shower with celebrity mom pals Denise Richards (plus Eloise Joni, 4 months!), Brooke Burke-Charvet and Lisa Rinna on Sept. 17 in Malibu, Calif.
In lieu of gifts, attendees made donations to Baby2Baby, which supplies clothing and gear to Los Angeles families in need.
Spelling, 38, and husband Dean McDermott's delivery surprise is due in the coming weeks, and the actress says she's "sad" that this may have been her final pregnancy.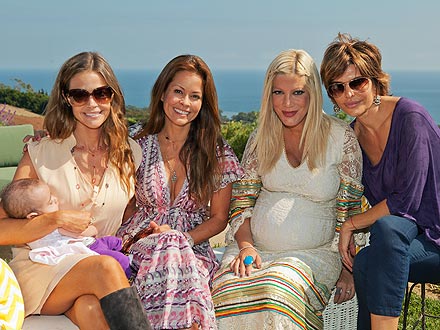 Albert Michael/Startraks
RELATED: Tori Spelling: My Kids Mended My Relationship With My Mom