Spotted: Maggie Gyllenhaal and Ramona Roll with It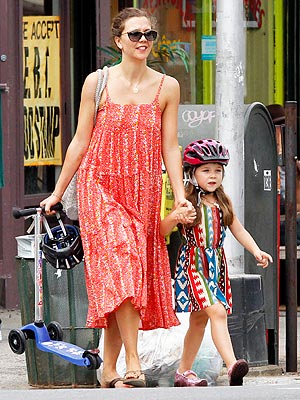 Pacific Coast News
A Sunday scoot!
Maggie Gyllenhaal lends daughter Ramona, who turns 5 next week, a hand after wheeling around their Brooklyn neighborhood over the weekend.
The Hysteria actress, 33, unveiled her new Got Milk? ad — the first featuring a latte! — on Thursday in New York City.
Ramona is the only child for Gyllenhaal and her husband, actor Peter Sarsgaard.
RELATED: Spotted: Maggie Gyllenhaal and Ramona – Heart Warmers