Spotted: Ali Larter and Theodore Do Lunch!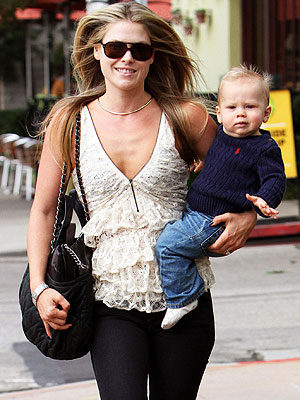 Flynet
Lunch date!
Ali Larter keeps a tight grip on 9-month-old Theodore Hayes as the pair finish up lunch on Monday in Brentwood, Calif.
As the actress's son with husband Hayes MacArthur gets older, leaving their little boy behind for work is getting increasingly difficult.
"It's always hard to leave, but he's still pretty tiny," she told PEOPLE.
"He's sitting up, but he's not running around or talking yet, so I think that it does get harder and harder."
RELATED: Family Photo: The Larter-MacArthurs — Three Musketeers!