Ali Landry Shares Her Baby Must-Haves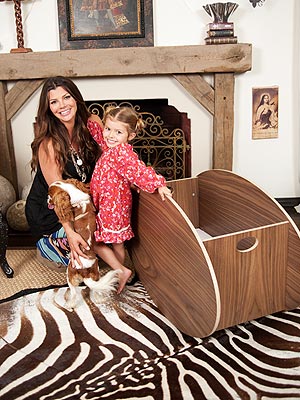 Spantman Photography
Ali Landry may not be ready for labor, but she has been spending a lot of time thinking about what she wants for the new baby.
So much so that the expectant actress has created Spokesmoms.com, a product review site where real moms can share their thoughts on baby and child products.
"[After seeing] all of the fabulous things out there that are going to make my life as a mom easier, I've already put together my wish list of products that I want for my little one on the way and for Estela," Landry shared.
One of the mom-to-be's top picks is the So-Ro Cradle (left), an award-winning wooden cradle that is designed to gently rock your baby back and forth.

"The So-Ro cradle is so beautiful," she said. "And if it can help to soothe my newborn, then it's a winner."
Some of Landry's other mommy must-haves include the Honey Dumplings padded buckwheat baby mat and Simple Wishes hands-free pumping bra.