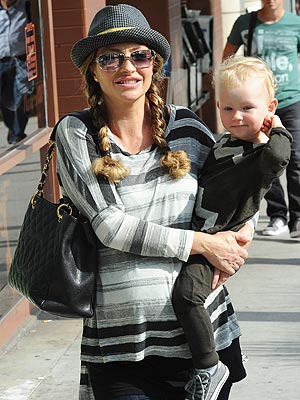 London Entertainment/Splash News Online
Hip check!
Rebecca Gayheart — pregnant with her second child — and daughter Billie Beatrice keep it color-coordinated during a Beverly Hills outing on Wednesday.
While husband Eric Dane shoots Grey's Anatomy, Gayheart, 40, is soaking up time with the couple's 18-month-old. But according to the actress, a return to the spotlight is in her future.
"I've been working my whole life, and I miss it," she told PEOPLE. "The last job I did was a Broadway play. That satiated a lot for me. So it's lasted, but it's worn off. I need a job!"
RELATED: BumpWatch: Rebecca Gayheart — Belly Laughs