Family Photo: The Ringwald-Gianopouloses Meet Mickey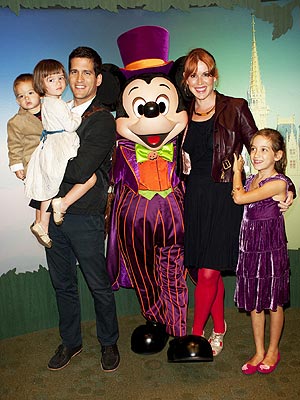 Michael Bezjian/WireImage
M-i-c-k-e-y … M-o-u-s-e!
Actress Molly Ringwald and her husband Panio Gianopoulos cuddle close with their kids — daughter Mathilda Ereni, 7½, and 2-year-old twins Adele Georgiana and Roman Stylianos — as they all pose with Mickey during Disney Store's BOOtique event in Santa Monica, Calif. on Thursday.
The celebration allowed the kids to gear up for Halloween by choosing among a selection of this year's new costumes before heading over to the Disney Store theatre for story time.
Ringwald, 43, can currently be seen in The Secret Life of the American Teenager.
RELATED: The Ringwald-Gianopouloses Get Charitable