Ana Ortiz Welcomes Son Rafael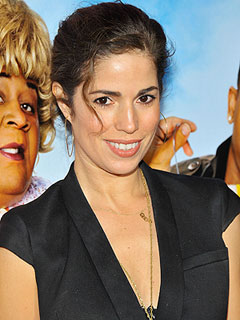 Dr. Billy Ingram/WireImage
It's a boy for Ana Ortiz!
The former Ugly Betty star, 40, and her husband Noah Lebenzon welcomed their second child, son Rafael, on Saturday, Sept. 27, Latina confirms.
The baby weighed in at 7 lbs., 7 oz. and measured 20 inches long, but his parents have not yet decided on a middle name.
But this should come as no surprise. Early in the pregnancy, Ortiz — who will appear on Hung this season — revealed she and Lebenzon were having trouble agreeing on a name.
"It has to be Spanish, but something non-speakers can pronounce without mauling," she said.
Ortiz and Lebenzon are already parents to daughter Paloma Louise, 2.
— Anya Leon