Maria Menounos: I'm Going to Freeze My Eggs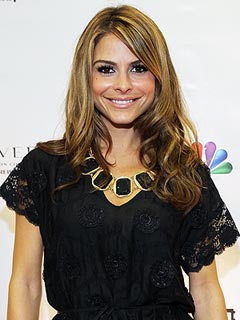 Marc Andrew Deley/Getty
Now in her mid-30s, Maria Menounos still isn't ready to have children. But she's taking steps to hopefully ensure her fertility in the future — by freezing her eggs!
"I'm 33, and I decided that I know I have a couple of years of work I want to get to, and then do it," the TV presenter tells Dr. Drew Pinsky in an interview airing Thursday on Dr. Drew's Lifechangers.
"I figured this is kind of an insurance policy."
Pinsky then invites Menounos's parents to the stage, and she surprises them with the news.
"I am going to freeze my eggs," she says.
"I have decided I am going to have kids … but to make it realistic, because I am not going to do it for a few years. We're going to freeze our eggs so that we have no problems down the line."
Menounos, who has worked as a correspondent for Today, Access Hollywood, and Extra, has been dating director Keven Undergaro for more than a decade.
— Tim Nudd