Keep Baby Skin Soft this Winter with Babo Botanicals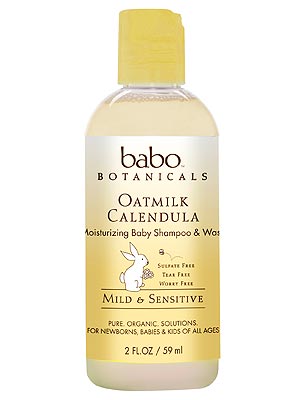 Courtesy Babo Botanicals
Dry skin is no fun for you or your kids.
And with winter weather on its way, keeping those itchy patches at bay becomes top priority.
Our favorite remedy is Babo Botanicals' Oatmilk Calendula shampoo & wash ($16) and lotion ($16.50).
Made with certified organic ingredients including oatmilk, calendula oil, collodial oatmeal and shea butter, they help soothe baby skin and decrease irritation.
The fragrance-free Baby Bunny soaps ($10 for 3) also work wonders to keep your child's body feeling cuddly soft.
To shop the company's full collection of all-natural products, go to babobotanicals.com.