Spotted: Gwen Stefani's Sweet Lil' Sipper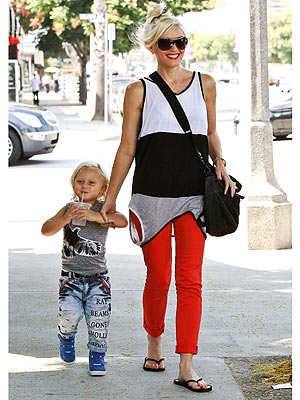 Fame
Drink to go, please!
Zuma Nesta Rock Rossdale, 3, gets his beverage on — but not before flashing the paparazzi a peace sign, causing mom Gwen Stefani to get the giggles on Wednesday in Sherman Oaks, Calif.
The pair was returning from lunch at Poquito Mas.
The No Doubt frontwoman, 41, has since flown to London for a visit with husband Gavin Rossdale's family as he promotes the new Bush record, Sea of Memories.
RELATED: Gwen Stefani: Why I Needed to Hit the Road to Relax